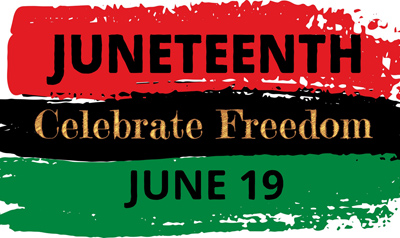 How to Talk to Children About Juneteenth
June 19, 2020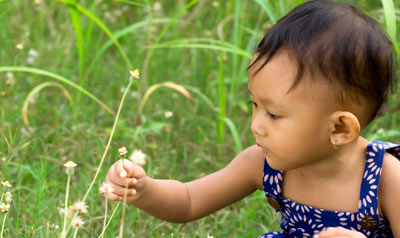 Sensory and Language Activities for Summer
August 6, 2020
Outdoor Activities for Toddlers this Summer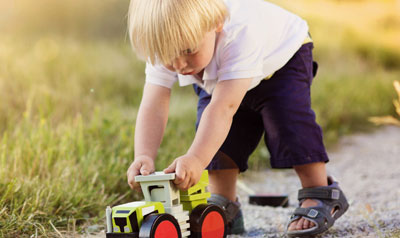 The long days and sunshine of summer are a perfect time for toddlers to have some fun out of doors. While many parents are concerned with the spread of COVID-19, there are a variety of beneficial outside activities which don't require group play and where parents and kids can both enjoy time together.
The Simple Joys of Being Outside
Outside activity is perfect for helping children develop gross motor skills, those skills that involve balance, coordination, and large muscle movement. Skipping, throwing a ball, and climbing are examples.
Improving your toddler's gross motor skills while enjoying some fresh air outside can be as simple as going for walk where the ground is a little hilly and uneven. Help them have fun climbing a gentle, grassy slope. Even walking across a gravel driveway provides new opportunities for muscle coordination and balance.
Looking for simple activities that can be done near home, with virtually no expense or preparation? Here are a few:
Draw in the dirt or mud with a stick. Make shapes and talk about them.
While walking, see how many different colors you can find. Point out the birds, wind, clouds, and trees. Talk about them
Have a scavenger hunt (think "Easter Egg Hunt," with whatever toys, balls, candy, or colorful objects may be at hand).
Play pretend. Walk like a duck, hop like a frog, or flap arms to fly like a bird.
Water play! Use buckets or shovels to scoop water and dump it out or transport it to different places.
Puddle jumping! Jump over the puddle, into the puddle, stand on 1 foot in the puddle, and stomp in the puddle.
Activities with Simple Supplies
It doesn't take much to fire the imagination of the youngest child. With a few simple supplies you can lay the groundwork for hours of outside delight.
Blowing bubbles. Every child loves the site and the experience of creating bubbles. From galaxies of little bubbles to patiently creating the biggest bubble possible, this is an easy and delightful outdoor activity. A cup of dish soap to gallon of water is all you need. Wands can be made from wire hangers, pipe cleaners, and even fly swatters. Adding a few tablespoons of glycerin from the pharmacy are the secret to supper-big bubbles.
Sidewalk chalk. Colorful sidewalk chalk offers opportunities to draw, play with colors, write letters, and create games, like hopscotch, alphabet hop, and a chalk maze. A simple game that adds throwing a small toy or beanbag is called "chalk bullseye." Simply draw concentric circles like a target and see how close to the center objects can be thrown.
Sandbox play. There is no wrong way to play in sand. Whether it is drawing shapes or molding sandcastles, everything from scooping to digging in sand helps build muscle strength, hand-eye coordination, and contributes to imaginative play. Add some water to the sand to make it perfect for digging holes, building castles, and making sand cakes.
An added benefit of outside play is that it helps boost your child's immune system.
Would you like to learn about how early intervention can help children with developmental delays?  Call TEIS Early Intervention at 412-271-8347 or text 412-543-8398 for more information. Our business Hours are 8:00 am to 4:00 pm, M-F.

Send to a friend!