Does My Child Need Early Intervention?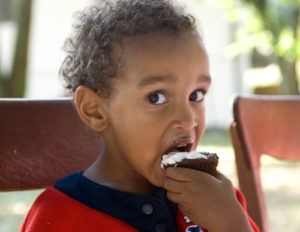 It is absolutely natural for you to compare your child's development to that of their peers and/or older siblings. Sometimes you have a gut feeling that your child is not quite on schedule. Of course, your friends and relatives will be happy to share their assessment of your child's growth with you! At times their advice is on target, while other times not so much.
Or your child may have been born with a diagnosed condition or special need that often results in developmental delays.
Don't leave your child's development to chance. Consult your pediatrician and/or Early Intervention in your residential county.
Early Intervention programs employ professional, degreed therapists who are expert at helping you and other family members encourage your child to reach their full potential.
If you have concerns, or you hear from others that they have concerns about your child, you can request an Early Intervention evaluation. An evaluation can cover one or more areas of development and will help to determine if your child can benefit from Early Intervention services.
If your child qualifies for services you will acquire strategies and tactics to work with your family's daily routines, at a time and pace that is appropriate for you. There is no judgement and no predetermined solution. All therapies are tailored to YOUR child and family's needs.
Does your child need Early Intervention? There is no downside to having your child evaluated. Put your mind at ease and make sure your child's developmental path is on course.
Early Intervention Therapies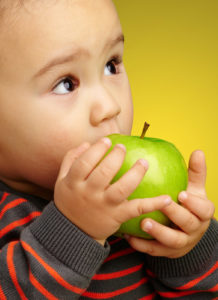 TEIS offers a variety of early intervention services for children from 0-3 years old, including:
Best of all, at TEIS, our staff to child ratio is always 1:1.
How Do I Get Early Intervention Help for My Child?
Early Intervention evaluations and therapy services are available under the Federal Early Intervention Program for Infants and Toddlers with Disabilities.  Before services can be provided, an independent evaluation of your child must be completed. To assure impartiality, one agency offers evaluation services while another provides the therapeutic services.  If you have questions about how TEIS can be of help to your child, please don't hesitate to contact us today.  Remember, at TEIS Your Child's Progress is our PassionSM

Check Out Our Improved Social Media
We've boosted our Social Media to help. Checkout our Facebook page for new Facebook Live videos, including Interview Wednesdays.  Visit Facebook!
Virtual Playdates
Join an activity or virtual playgroup in September!   Visit Our Virtual Playdate Page.
Visit Our YouTube Channel
We're putting up new videos almost every day.   Visit our YouTube Channel!
My son is enrolled in Early Intervention services. I wanted to take a moment to let you know that Mary Ann has been so wonderful working with my son.  He has severe hearing loss, and a PDD diagnosis.  He has had such a great connection with Mary Ann.

She helped him get through sequencing activities, and always had fun things planned.  It really shows that she truly cares about the children and families she works with. My son loved working with Mary Ann, and we have learned a lot from her.  She always had great resources and ideas for us.  She was very positive and always complimentary of our efforts with my son.  Her activities were so unique, and yet in working with his entire EI team she found ways to incorporate what the other therapists were working on to make sure that his care was consistent.  She is a fantastic OT!

I will certainly recommend your agency, and Mary Ann, to anyone who is in need of services.  She had helped my son grow in so many ways and has given us many good tips which we will continue to use as we move on to the next phase of our son's development.  We are so lucky to have had her as part of our EI team.