Breakfast Buffet
December 12, 2014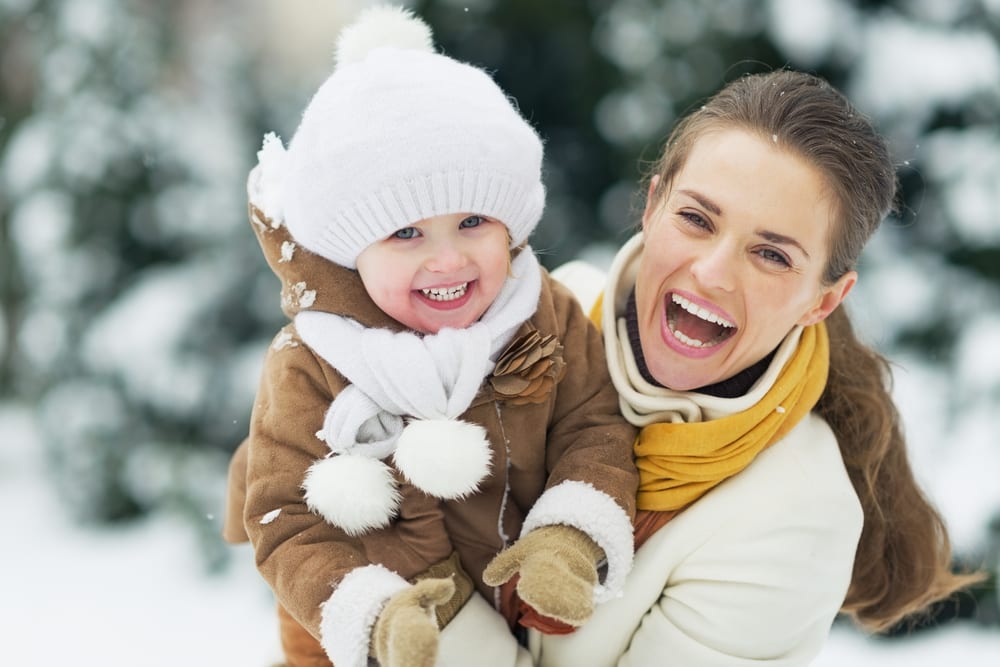 Snow Sensory Bin
December 17, 2014
Walking in to drop off my youngest to preschool this morning, I got in to a very funny conversation with another mother, and it really got me thinking! Life as the third kid is SO much different than life was for the first…and mine are only 11, 8 and 5!
It started when I pointed out her daughter's cute little hat. It was gold, and had some cute little navy blue bows at the top. She thanked me, and paused…then said, "To tell you the truth, I don't even know where that came from!"
It got me giggling. There was my sweet little Sydney standing there in a hand-me-down (and quite adorable, I might add) jacket, no hat at all, and two different gloves. She was smiling her huge smile and her eyes were twinkling. It suddenly occurred to me that our two girls were both the third child of three. The babies of the family…and they knew no different!
With the first child, my oldest, Joey…I would have had his winter coat purchased online in September, a size larger to grow in to. He would have had matching hat, scarf, gloves, boots and snow pants. I would have had every article of outdoor clothing marked with his name and classroom number, and a spare set of everything at Grandma's house.
Standing before me is Sydney, just as warm as her brother surely was, and EQUALLY AS HAPPY! Probably HAPPIER, because I wasn't making a fuss.
I looked at my fellow Mama, and said, "Third kid, right?" and we both started laughing. My baby may be a mess, but she's a happy little mess, and she is more independent than any one of my children. I couldn't be happier.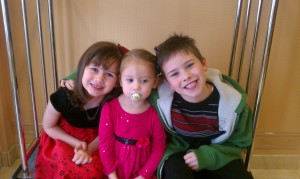 Now, if I could just find those matching gloves!

Send to a friend!