May 2018 Family Friendly Community Events
April 25, 2018
What To Do When Toddlers Bite
May 15, 2018
Fun Activities That Help Your Child With Special Needs To Grow
By Jenny Wise | jenny@specialhomeeducator.com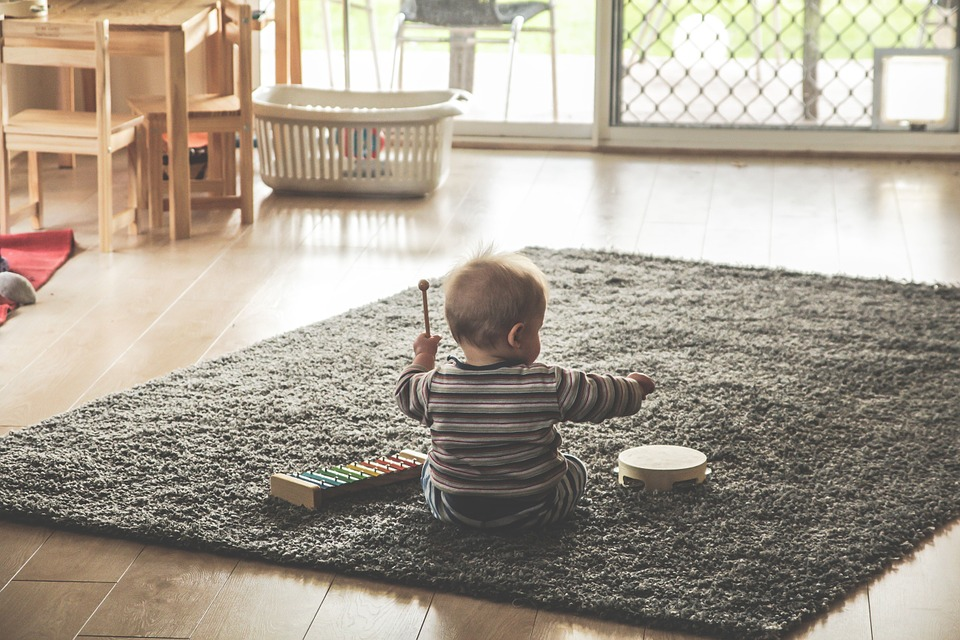 Image courtesy of Pixabay
Raising a little one with special needs presents unique challenges.  With well-chosen activities, you can enhance your child's development and provide hours of entertainment.  Here are some ideas for engaging your child in ways that are both fun and beneficial.
Start early
Children with disabilities or special needs can benefit greatly from certain kinds of activities.  For children in their first three years, laying a great foundation can be a key for improving growth and development.  As Friendship Circle explains, thoughtfully selected activities keep special needs kids focused, engaged, and learning actively.  My Child Without Limits also notes that activities should be fun.  The best choices include activities that support developing motor skills, learning independence, and increasing physical activity.  By choosing appropriate activities you can help your little one gain the most benefit from learning experiences.
Go outside and play
Many kids with special needs require help developing their motor skills.  When playing outside, your little one can develop gross motor skills engaging in games like Simon Says or dancing.  Those games that use the whole body encourage balance and coordination while also helping children to improve their ability to follow directions and enhancing their attention span.  Another idea is to engage creative outdoor fun, like drawing with chalk on your patio or playing in a sandbox.
Ideas for indoors
Indoor play also offers opportunities to enhance your child's development.  Here are some ideas:
Yoga for kids. Yoga designed for children is good for mental and physical development.  Yoga can help your special needs child with self-regulation, self-soothing and self-awareness.
Light boxes. Lightboxes encourage the development of fine motor skills and allow a child to create, making patterns with colors and shapes.
Pillow fights. Playing pillow fight games can help develop gross motor skills, similar to outdoor games.
Make music. Creating music activates all the subsystems in the brain, including those which manage emotions and inspiration.  Small children can use instruments like tambourines, drums or bells to better develop rhythm.  Consider playing music with other children to create a sense of belonging.
Graffiti a wall. Tape plain paper over a wall and allow your child to "graffiti" it.  Other options are setting up a large dry erase board or painting a wall with chalk paint.  Your child can engage in self-expression while working on motor skills.
Explore textures

Sensory experiences can refine and develop the five basic senses.  As explained by Pentagon Play, sensory play is play engaging at least one of the five senses.  Sensory play is recognized as one of the most crucial elements in a special needs child's development.  Engaging the senses can improve cognitive growth and help build nerve connections in the brain, improving motor skills and helping children with everyday tasks.  Sensory experiences can also develop important speech and language skills, and can help calm anxious children.
Household goodies. You can offer a variety of household items for your child to touch, such as cotton balls, bowls filled with dried beans, or running water.
Texture book. One idea is to create a texture book with pages made from sandpaper, bubble wrap, aluminum foil, felt and so on.  It's a way to make a sensory experience that is portable, which can be handy for running errands and doctor visits.
Sensory boards. Another suggestion is to create sensory boards, with items mounted on cork or wooden coasters with a glue gun.  You can attach beads, feathers, rice, yarn – the possibilities are endless!
Sensory flour. Mix flour or cornflour in a bag with some water and drops of different shades of food coloring.  Seal the bag and allow your child to feel and play with it, making new colors and exploring the sensations.
Activities can encourage growth
Little ones with special needs face unique struggles.  However, with well-chosen activities you can encourage your child's development.  Engage your kiddo with activities that are fun and beneficial for a better quality of life!

Send to a friend!