June 2015 Family Friendly Community Events
May 29, 2015
Outdoor Activities with NO Prep
June 4, 2015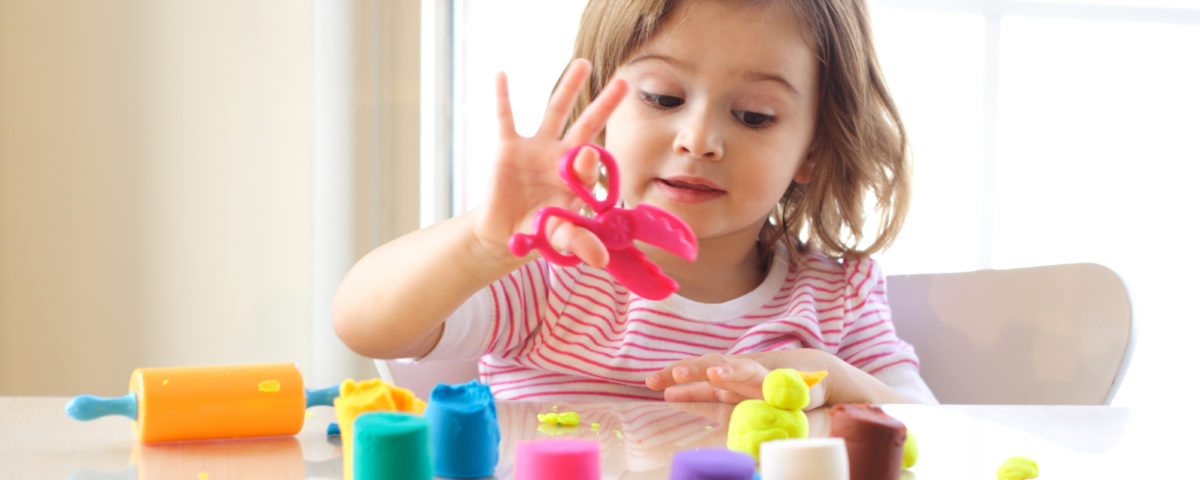 Who doesn't love the smell of play-doh? It's like the natural scent of childhood! And really, who hasn't EATEN play-doh at one point in their life? Admit it! We've all had a taste of that salty, colorful dough. Sounds crazy, but it's pretty darn tempting!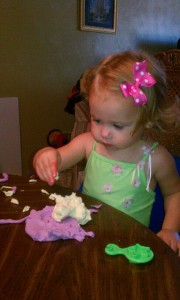 As parents, we tend to avoid it…"it might get stuck in the carpet!" or "he might eat it!" (c'mon, it's non-toxic!) So, why do Early Intervention therapists encourage play with play-doh? Well, it can actually touch on many different developmental domains! So, here you go! Why should we play with play-doh:
Cognitive: Identifying the colors of the dough, sorting out small pieces into color cups or piles, using cookie cutters to create different shapes and talking about them, counting out pieces of play-doh. These are all cognitive skills!
Communication: Having to REQUEST the play-doh, using words or gestures, following directions to roll, pinch or pull the dough, identifying objects that we create with cookie cutters…all single words!
Fine Motor Skills: Pinching, pulling, rolling, using that index finger by itself, using two hands together, pressing through the palms…all wonderful fine motor skills!
Gross Motor Skills: Playing play-doh in a variety of different positions! Sitting, standing, up high, down low, climbing up on to the chair to sit at the table…so many choices!
Personal/Social Skills: Playing together with a friend or taking turns using cutters or rollers with a family member!
Adaptive Skills: Practice utensil use by using plastic silverware to scoop, poke and cut play-doh, and strengthening fine motor skills to aid in future coloring, buttoning, and zippering!
Also, don't feel like you have to purchase the actual play-doh! There are many, many recipes online that you can find! My favorite is one that you cook…it includes, flour, lots of salt, oil, water, food coloring and cream of tartar.
Explore and be brave! Play-doh is great for learning and it's FUN! What's your favorite play-doh memory?? Share with us!

Send to a friend!