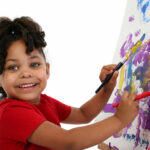 Childhood Milestones Between 24 and 36 Months: Fine Tuning
July 7, 2023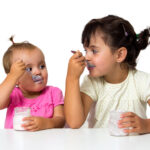 The Importance of Maintaining Gut Health for Toddlers
September 6, 2023
5 Important Reasons to Choose TEIS Early Intervention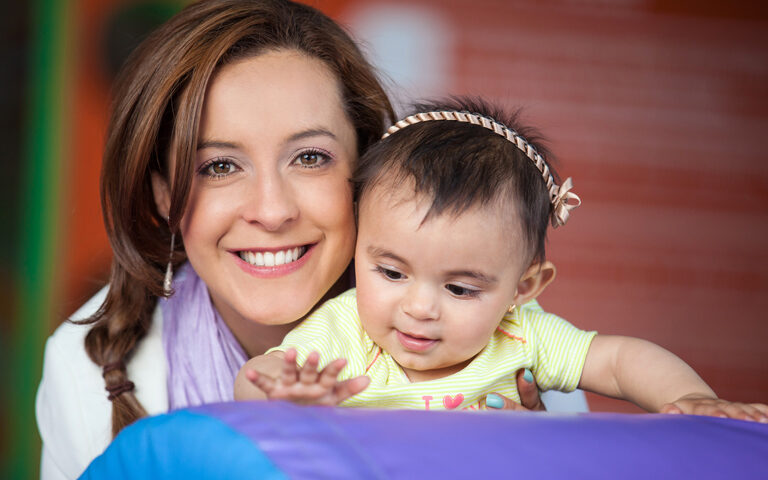 5 Important Reasons to Choose TEIS Early Intervention
Serving the Pittsburgh Region for Almost 20 Years
TEIS Early Intervention was founded by licensed physical therapists Julie Hudak and Tara Deringor in 2004. The goal was to help children diagnosed with developmental delays reach their highest potential by offering Early Intervention services ranging from physical and speech therapy to vision services, social work, and much more.
At TEIS, our motto is "Your Child's Progress is our Passion."SM
Today, after almost twenty years, how does TEIS Early Intervention continue to be requested frequently by parents? Let's take a look at 5 important reasons that parents of children with developmental delays  continue to choose TEIS Early Intervention to be their Early Intervention Provider.
Exceptional Therapists
Today, many Early Intervention services use independent sub-contractors to provide services. At TEIS, all our therapists are employees who are routinely trained, supervised, coached, and encouraged to grow both professionally and personally. The average tenure with TEIS is 6.7 years, with 12% of our staff having over 8 years with TEIS.
TEIS therapists share the passion that led founders Julie and Tara to become Early Interventionists. Our therapists consult experts and utilize a wide variety of resources within and across disciplines to ensure we meet our shared mission: To empower all of those whose lives we touch starting with our employees, families, children and the community to reach their full potential.
Ongoing Training
TEIS Therapists consistently exceed the minimum of 24 hours of continuing education courses each year. Our therapists travel all over the country to attend specialized trainings, then share their new knowledge with the entire Early Intervention team, as well as participating in inter-disciplinary mentoring.
TEIS created in-house Early Intervention courses that are now available to therapists worldwide. TEIS also developed a program of 'how-to' materials for caregivers so they can continue to use the strategies and ideas suggested by TEIS's therapists between therapy sessions.
Experience and Expertise
At TEIS, our therapists are highly skilled in various areas of child development.  They have demonstrated expertise in, including but not limited to: Infant Massage, Autism, Feeding, Sensory Processing, Premature Births, Torticollis, Vision, Evaluations, Gross and Fine Motor Skills, Play Skills, and Behavior.
Since 2004, TEIS has been a trusted provider of Early Intervention services to families in Southwestern Pennsylvania.
From everyone at TEIS, we extend our gratitude to the families we have served (and continue to serve) for their ongoing support and the many recommendations.
Commitment to Equity and Diversity
TEIS is dedicated to an inclusive and respectful approach, ensuring that all families feel listened to, supported, and empowered in their home and community-based sessions. We recognize and honor each family's unique background, embracing a wide variety of cultures, religions, identities, beliefs, and values. Our commitment to these principles is shown daily in the work we do with children and families.
As an organization, TEIS is continually improving the training our therapists and staff receive in cultural humility. This focus helps us to enhance the family-friendly and culturally sensitive resources that we provide. We're always expanding our knowledge and understanding, so we can better support the diverse needs of the families we serve.
We also actively advocate for all children and families by regularly participating in local community events. Our commitment is unwavering, and we do everything we can to ensure that each child, caregiver, and family is safe from discrimination. We provide as many tools and resources as possible to make sure every child has the opportunity to thrive. We look forward to partnering with you and your family to help your child to reach their potential!
Strong Organizational Culture
At TEIS, our organizational culture is shaped by strong service values. We believe in building nurturing and meaningful relationships with coworkers, families, and the community. Empowerment, accountability, and high-quality outcomes are at the forefront of our efforts.
This includes valuing and implementing the TEIS model of training, collaboration, and supervision to help families reach their full potential.
Our mission guides our collective passion for Early Intervention. Julie and Tara, our founders, instilled in us a shared commitment to empowering all those whose lives we touch to reach their full potential.
Our core pillars—Accountability, Initiative, Integrity, Respect, and a Solution-Focused approach—define our mission to improve the lifelong trajectory of children. We are unwavering in building strong relationships rooted in mutual respect with our peers, families, and community. By offering a customized experience, we ensure that every child reaches their full potential.
Summary
To learn more on these subjects, visit some our newly updated web pages, including:
Early Intervention Therapies
If you have been worried that your 2–3-year-old toddler is not meeting their developmental milestones and your gut is telling you they may need more support, TEIS Early Intervention can help you get answers.
If you have concerns, ask your pediatrician about Early Intervention therapies from TEIS Early Intervention.
At TEIS Early Intervention, our therapists listen to your concerns, assess your child's individual needs, develop a customized treatment plan, and coach you along the way on simple routine-based solutions to maximize your child's development in their natural environment.
Early Intervention evaluations and therapy services are available under the Federal Early Intervention Program for Infants and Toddlers with Disabilities.  Before services can be provided, an independent evaluation of your child must be completed. To assure impartiality, one agency offers evaluation services while another provides therapeutic services.
To schedule an evaluation call us at 1-800-692-7288 or email to help@connectpa.net

Send to a friend!